Make use of Divi Next Text Divider to accentuate your text for your pages. What it does is similar to a text separator and makes it look brilliantly sleek and adds a more professional look and feel to your company's branding.
100% Customization Control
Get complete control over the customization of the text divider tool.
The design tools in this module would make the texts more noticeable and attractive from the plain texts.
Strong and responsive control over the fields such as text, font, border, transform is also available.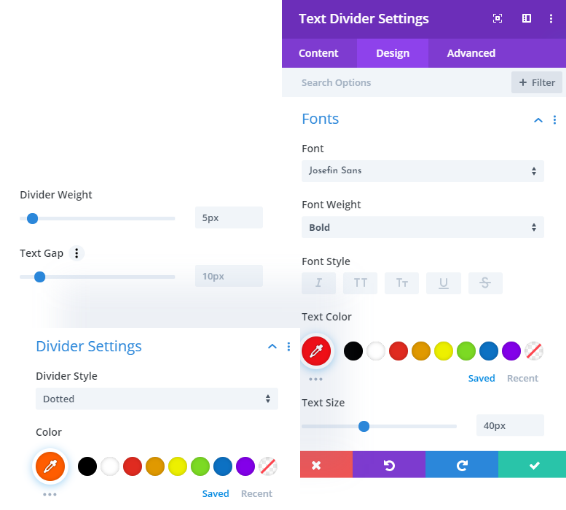 The Next Best Choice For All Startups And Experienced Companies' Brand Identity